Guidlines to securely make payments for any of our products online using your NAIRA ATM card
Once again two of our Nigerian brilliant minds-Interswitch Nigeria and Voguepay have made payment online a lot easier. As our clients are enjoying the integration of this fantastic feature into our website, some are confused. However, to securly pay for any of our products online and get instant results follow the steps below:
1. Click on Our Buy Now Button

2. Once you click on the 'Buy Now' Button, you will be redirected to our secure payment processors-VoguePay. Once you are on the Voguepay platform, Select 'Interswicth' as a payment type and click on 'Proceed' . At this point it is important to write down the transaction Id, as this will be required by us.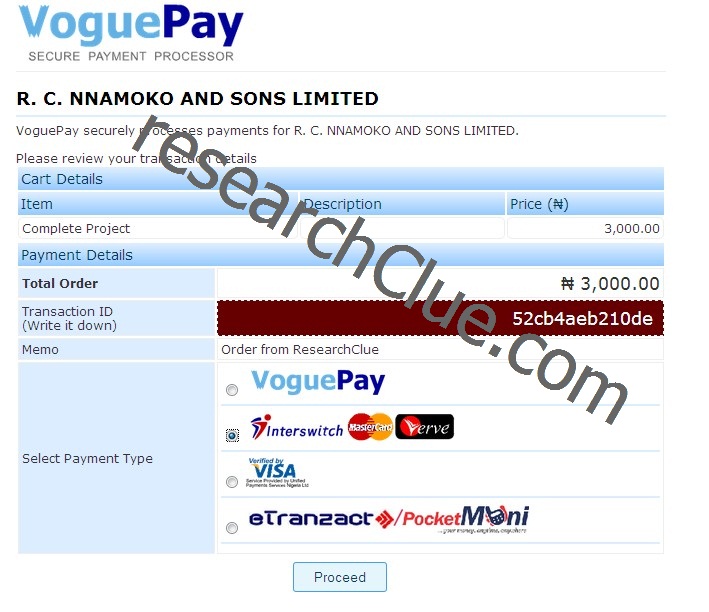 3. Once you have click on 'Proceed, another page will be displayed. This is where you enter your email address for reciept purposes. After entering your active email address, click on 'Make Payment'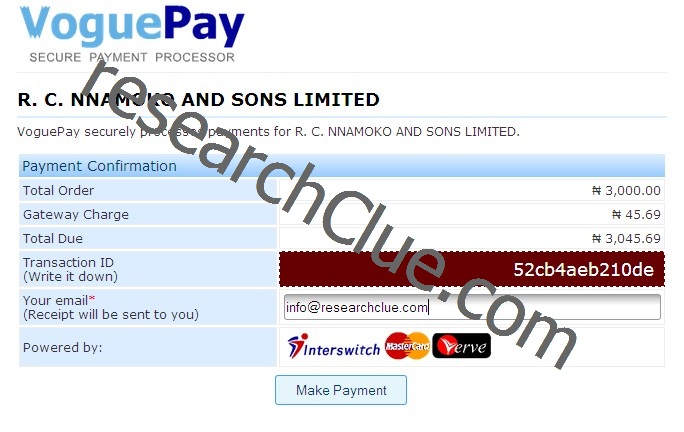 4. After clicking on 'Make Payment' it now takes to interswitch Nigeria secured site. This site is highly secured as you will observe a green background around interswitch on your browser. This shows you are dealing with a secured and encripted website. Your card details can never be used. At this point, select the type of card (Either verve or master card) them click 'Pay'. The additional NGN 45.69 is gateway charges for the transaction.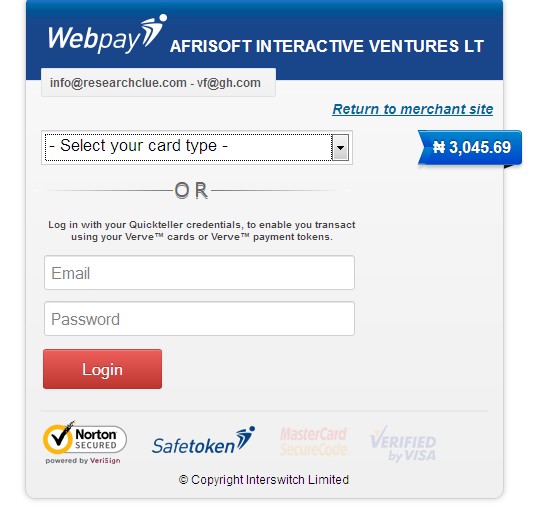 5. Once you have selected your card type, Enter the necessary details such as your 16 digit card number, expiry date on the ATM card (In some cards it is written as 'valid Thru') and your CVV2 which is the last 3 digits at the back of your ATM card. For the purpose of this illustration, i will choose nairamaster card as card type. Once you have entered all your card details click on 'Pay'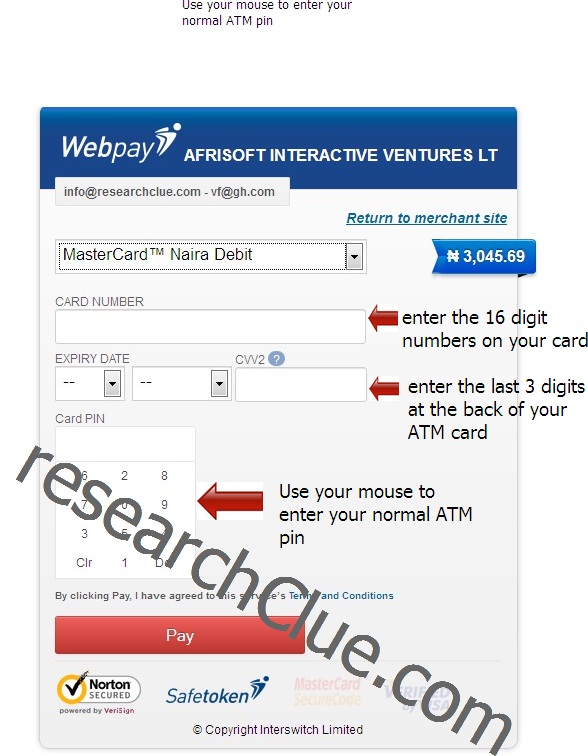 6. Once you click on pay you may have to enter a token code depending on your financial institution or card holder. To get a general token code you will be using for online payments and shopping. To get a token code from GTB visit any of their nearest branches
Visit an ATM
Insert your card
Select Quickteller
Select "Pay bills"
Choose your account type
Select "Others"
Enter 322222 as the payment code
Enter your phone number as 'Customer Reference'
Accept the N1.00 amount displayed
Follow prompts to complete the transaction
Once again thanks to interswitch and Voguepay Nigeria. We can now enjoy online payments even on public holidays, saturdays and sundays. If you need more payment options email info@researchclue.com