Get the Complete Project (International Clients)
International Clients in Kenya, South Africa, Uganda, Ghana, Togo, Benin, Cameroon, UK and the USA can now buy our premium papers and get instant download. Materials on this site cost Ghc 50 (For Students in Ghana) and $30 for students in other countries listed above.
NEW!

STUDENTS IN

GHANA

CAN NOW DEPOSIT DIRECTLY INTO OUR UBA GHANA ACCOUNT REQUEST FOR Account DETAILS BY CALLING

+2348169050575 OR EMAIL info@researchclue.com
INSTRUCTIONS AFTER PAYMENT
Once payment is done, Send us your Topic, Email Address, Phone Number, & Depositor Name. This should be sent via sms to +2348169050575 or Email to info@researchclue.com.
(Once payment is confirmed, Materials will be sent within 30 minutes. Any Special Request for Change of Case Study to suite your Country of Study should be communicated to the Customer Care Personnel)
PAYMENT OPTION 2: PayPal
If you have a PayPal account, you can get this material by sending $30 to the email address below.

PAYMENT OPTION 3: WESTERN UNION MONEY TRANSFER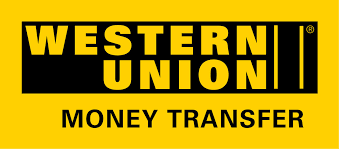 Name of Beneficiary: Sandra Chinedu
Address: Uyo, Nigeria
(After Transfer, Send MTCN, Name of Sender, Address, Country, Project Topic, Email, Secret Questions and Answers to +2348169050575 or info@researchclue.com)
PAYMENT OPTION 4 MONEY GRAM MONEY TRANSFER

Name of Beneficiary: Sandra Chinedu
Address:Uyo,Nigeria
(After Transfer, Reference Number, Name of Sender, Address, Country, Project Topic, Email, Secret Questions and Answers to +2348169050575 or info@researchclue.com)
N/B: By transfering or paying into the our bank accounts, you have read and accepted our Terms of Use