Welcome Esteemed Researcher!
OND PROJECT MATERIALS │HND PROJECTS │BSC PROJECTS │MBA PROJECT THESIS POST GRADUATE DIPLOMA
Research Clue Inc. is a web based company that provides research project writing guides/tips, data anlysis softwares, research/writing jobs and research project topics with available materials. With our vast data base, students can have access to numerous term papers, essays and project topics and materials in accounting and finance, business administartion, business management, engineering, science and many more in Nigeria, Ghana and other African countries. Complete Abstract, table of content and chapter 1 is given for FREE on this site for University, Polytechnic and College of Education Undergraduates in NIgeria..
For Enquiries, Call Help Desk @ 09038277394, 09025843955,or Go through our list of Frequently Asked Questions from our ClientsWhatsApp: 09038277394 BBM 2C11F3D9

Just imagine a project defense room where you are presenting your research work in such an awesome way, and your panel members just can't stop nodding, gazing at you with their mouths wide open and clapping non-stop for you…It is just an imagination, so wake up! Put more work to it by reading this article, apply it and pray your panel members do not turn your project defence to project attack! Project defense has come to stay, and the only way to graduate in Nigerian universities is to at least defend what you have written (or copied and paste) in a convincing manner. Gone are the days when you could just copy and paste an article from the internet and dump for your school. Our Nigerian school system is changing from dumping grounds to speech oriented institutions, which means that you must be good at presentations in order to scale through. At times students confuse themselves with content of their work. The truth is that it is better to be more confident with a poor content, than to be un-able to defend an excellent research work...Read More


Below are likely questions you may face in a defense room. Take note of these questions and suggested answers, do good by researching more and not limiting yourself to just these questions.

Question 1: In few sentences, can you tell us what your study is all about?
The question is simple right? Many professors will tell you that most students get choked on a question like this. Anyways the question is simple, but a bit technical. To answer this question, you need to know every detail of your research project from chapters one to the end. The question needs an answer in form of a summary of the entire study, therefore, to ace this particular question you need to know every detail in your abstract. If you wrote a good abstract, this question will be a cross over for you. >>>Read More Click Here
TIME MANAGEMENT TIPS IN RESEARCH: 10 THINGS TO NOTE
Dec 27, 2014 By Austine Archibong
Research work could take the most unexpected twist and turn. It is a nerve-racking experience. Usually, if approached in a haphazard manner, valuable time could be lost.
In big research corporations, each researcher has a set of responsibilities and area of focus, this might help and aid timely completion of research work. However, in personal or unstructured research work, these tips on time management is life-saving.
Without any bias to any form of research, these tips are generally applicable. >>>Read More Here
THE AWESOME LITERATURE REVIEW
May 23, 2015 By Chidi Rafael

Welcome to the second series of my planned four series on the theme 'Secret Revealed: Discover what your supervisor is looking for and how your project is graded'. Without a doubt undoubtedly, the first series which covered the proposal and introductory chapter of a research project was a great read.
This second series will reveal to you my awesome reader what supervisors' look out for in your literature review. So, as usual enjoy!
STRUCTURE OF AN AWESOME LITERATURE REVIEW
Introduction
Theoretical Framework
Conceptual Review
Empirical Review
Summary of Chapter>>>Read More Here

Just like news headlines, your research project topic is your first selling point. If media houses do not caption a football match between Nigeria and Ghana as 'Nigeria and Ghana goes to War again' they may continue enjoying being broke. In essence, your project topic and the material you produce should be captivating. It should have the magical power to draw people's interest, and achieve good grades for you. Your ability to come up with an interesting and good research project topic is your first step in building an 'A' in Research Methodology. Fantastic research papers in Nigeria do not fall from heaven. They come about as a result of serious brainstorming mixed with great fun. Anyways in my little experience as an independent researcher, I do not entirely agree that developing a project topic should be too tasking. I rather see it as fun...Read More
MEET THE DATA ANALYSIS AND INTERPRETATION EXPERT
By Jerry Morgan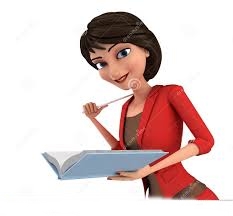 Attending research methodology & statistics lectures have only taught me one thing - that there is a significant relationship between hypothesis testing (especially regression) and coma! I mean i stay in class and only see figures flying from no where. Our education system is not even helping matters at all. These lecturers just come and bomb bard us with mathematical formulars when we do not even know how to apply the right hypothesis to our various research studies. In my quest to help my self and relief my self from this new found headace, I met Douglas a don in Economics. For regression test like Ordinary Least Square (OLS), Unit root test (Stationarity test), cointegration test, Error correction mechanism/Model (ECM) and any economics assignment/ Term Paper contact Douglas @ 08064496619.
AVOIDING PLAGIARISM: SMART TIPS TO APPLY
August 23, 2014 By Chidi Rafael
This power packed article will reveal awesome tips that will aid you in avoiding plagiarism and getting ahead of your supervisor. Even the likes of Turnitin, Viper, and Plagtracker etc will never see your brake lights. Enjoy! >>>Read it Here
HANDLING GROUP RESEARCH: TIPS FOR SURE SUCCESS
Dec 4, 2014 By Austine Archibong

We were assembled. We argued. We were at each other's throats. Then we settled. We laughed hard. We played, prayed and hoped. Together. We presented. We failed. We were blamed altogether. Then we pointed accusing fingers at each other. Finally, we accepted our fate and moved on.
This is a condensed depiction of what happened in a group research project I was recently involved in. You see in life, at some point we would all have to be engaged in group work of some sort. >>>Read More Here
HOW TO MAINTAIN AN HEALTHY STUDENT-SUPERVISOR RELATIONSHIP
Dec 8, 2014 By Samuel Ekpo

This is a common issue in the course of researching in an academic situation. The ideologies of the supervisor and the students might not always be similar.
This should however be handled with caution as a strained relationship would affect the tone of the research work, the drive of both parties, the final grade assigned to the student and the psyche of the student even. The conflict here is assumed nothing physical but any that might hinder or slow down the pace of work between both parties. >>>Read More Here
SECRET REVEALED: DISCOVER WHAT YOUR SUPERVISOR IS LOOKING FOR IN YOUR PROJECT WORK AND HOW YOUR PROJECT IS GRADED
July 8, 2013 By Chidi Rafael

Being a 'regular customer' to your project supervisor is something now common among many Nigerian final year students.  Believe it or leave it! Some students can meet their project supervisors up to 15 times before they scale through chapter one. If you are having headache convincing your supervisor to approve your chapter one or proposal, then this article is for you. You are welcome to my first part of 'Discover what your supervisor is looking for in your project work'. This first series will cover the proposal/introductory sections of your research work.  As we all know, good grades do not just fall from heaven-it takes hard work and favor from God. Before you submit that seminar paper or research paper with the caption 'submitted in partial fulfillment for the award of a degree'…. Your work must be good enough.
The first thing most supervisors' need from every student is their project proposal or a chapter one. This phase of a research work is the most important if you ask me. Why? Because this is the foundation in which all research designs, findings, measurement instruments will depend on. For instance your ability to link the background of the study with your problem statement will go a long way in helping you to develop good objectives and research questions to guide the entire study. So you now see why this research phase is so important? Read More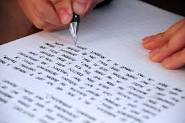 Due to numerous emails students keep sending to me concerning difficulties they face when trying to write a good and standard abstract, I have decided to pick up my pen once again, do some research and tackle this issue once and for all. Writing an abstract in an important phase in the research process; hence in-order to make good grades with your research project and impress your readers, one must be familiar with the techniques of writing a good, concise and standard abstract. Before I discourse on how to write a good abstract, let's talk a bit about an abstract. Is it a bird or an insect? Absolutely not a bird or an insect, an abstract in simple terms is a summary of a research project, thesis. Dissertation, research journal etc. abstracts are usually seen at the beginning of research paper...Read More
REVIEW: DATA ANALYSIS SOFTWARES AVAILABLE FOR RESEARCHERS
Dec 15, 2014 By Samuel Ekpo

During or after research, there is usually a need to analyze; to present the information gotten in a presentable and easily understood  format.
There are numerous packages or softwares that could be used to achieve this.
The choice of the method to use in the analysis depends on the function to be achieved. However, even for the same function, there are multiple means of analysing data, hence, certain things should be noted.
The method might be based on the popularity of the option in your environ. It might be based also on what you were taught with in school. It might be specially required for the kind of work you are doing. Possible options are discussed below. All options have their pros and cons.>>>Read More Here
REF 101: THE NITTY-GRITTY OF REFERENCING IN RESEARCH
Dec 13, 2014 By Austine Archibong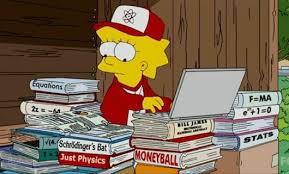 I once stumbled upon a sentence that greatly inspired me. The saying goes thus: Every writer is a thief! Certainly you'd be quick to dispute that. The thing is, we were born without the knowledge we have now garnered overtime, it is the work of others that we have digested to become this informed.
In research, it is usual that there would  be an in-depth digging of past and similar work. It is required that due credit is given to the author of what-so-ever sentence, experimental work, or excerpt adapted into your work. This is to acknowledge their efforts, sponsor hard-work and discourage theft of any form. This also helps the readers/reviewers of your work  locate the past work and go over.
Plagiarism - claiming someone else's work as yours is a terrible offence and a laugh-off of creativity. This is strongly discouraged in all climes. Hence, the need for this guide. >>>Read More Here
HYPOTHESIS FOR BEGINNERS: A STEP BY STEP GUIDE ON APPLYING THE RIGHT HYPOTHESIS FOR A RESEARCH STUDY
Dec 28, 2014 By Japheth A. Yaya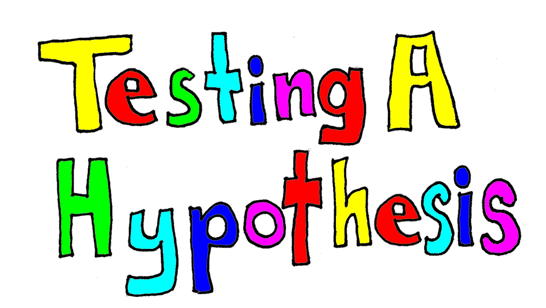 Hypothesis is a testable prediction, a statement of specific results or a suggested answer to a research  problem or a conjectural statement of the relationship between two or more variable being investigated or a deduction from a postulate (Akinade&Owolabi, 2009; Awoniyi, Aderanti&Tayo, 2011; Cherry, 2014).It can be regarded as the suggested answer to a research objective and problem. It is an idea or guess regarding how the researcher thinks the results of a study will look like. Simply put, it is a tentative assumption, supposition, guess, inference, explanation or prediction about some phenomenon that can be tested in a reasonable time frame. It is always put in declarative statement to relate the research variables to each other generally or specifically.While the hypothesis predicts what the researchers expect to see, the goal of research is to determine whether this guess is right or wrong (Cherry, 2014). >>>Read More Here